Do you want to obtain a non-binding offer first?
Are you not sure what is in price included?
You are a bigger group and would like to get a discount?
Are you interested in a gift voucher?
In this case, please contact us via the inquiry form where you refine your request
Request
From us recommended properties nearby:
---

Capacity: 67Hotel is situated in a very popular area with tourists - in the Moravian - Silesi- an Beskydy Mountains – at the foot of the mountains Nořičí hora, Radhošť and Velký Javorník, just a few steps from the oldest chair-lift in the Czech Republic which goes to Pustevny. This region provides best conditions for skiing and doing winter sports in Northern Moravia. In summer ...
from
47,00 €
Price pro person/night
---

Capacity: 100The Raztoka Hotel is situated in a beautiful valley of the Beskydy mountain range, below Radhošť Mount, the mythical home of the pagan god Radegast. Tourist centres Pustevny and Radhošť can be easily reached by a chair-lift, whose terminal is just yards from the hotel, and are popular and frequent destinations of tourist trips. The location of the Ráztoka Hotel guarantees all ...
from
24,50 €
Price pro person/night
---

Capacity: 36Ondrášův Court Hotel is situated in the picturesque countryside in Beskydy. Hotel is newly renovated complex and offers accommodation in pleasantly furnished rooms and suites, or in modern cottages. Ondrášův Court Hotel is located in one of the most beautiful parts of the Beskydy Mountains in the charming valley village Bílá - Mezivodí and offers ...
from
31,00 €
Price pro person/night
---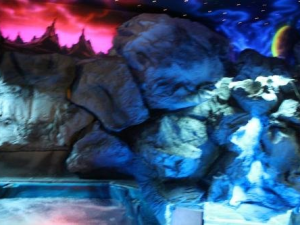 Capacity: 136Recreation Center Sepetná is situated in village Ostravice at the foot of Bald Mountain, in Valley Stream Sepetný. This village is one of the most popular destinations in the Beskydy. Hotel Sepetná is part of a recreational center. The hotel Sepetná offers comfortable accommodation in 43 double rooms and stylish apartments. Rooms are located in a quiet part of the complex ...
from
19,00 €
Price pro person/night
---