Capacity: 36Ondrášův Court Hotel is situated in the picturesque countryside in Beskydy. Hotel is newly renovated complex and offers accommodation in pleasantly furnished rooms and suites, or in modern cottages. Ondrášův Court Hotel is located in one of the most beautiful parts of the Beskydy Mountains in the charming valley village Bílá - Mezivodí and offers ...
from
31,00 €
Price pro person/night
---

Capacity: 98The hotel is located in a charming and nature is not around, but very sensitively extends to all parts of the hotel. Relaxation zones are very sensitively thought out. Chill-out penthouse offers massages and wellness hotel and spa provide a pleasing, linked with nature, space for rest and relaxation. Glassed-in restaurant with summer terrace offers views of the valley, on the opposite side is dominated ...
from
52,00 €
Price pro person/night
---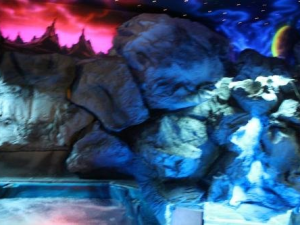 Capacity: 136Recreation Center Sepetná is situated in village Ostravice at the foot of Bald Mountain, in Valley Stream Sepetný. This village is one of the most popular destinations in the Beskydy. Hotel Sepetná is part of a recreational center. The hotel Sepetná offers comfortable accommodation in 43 double rooms and stylish apartments. Rooms are located in a quiet part of the complex ...
from
19,00 €
Price pro person/night
---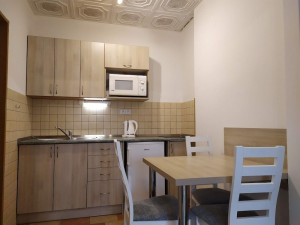 Capacity: 70FREUD Hotel is located in the heart of the village Ostravice. In the years 2013-2015 has undergone a total refurbishment and offers comfortable accommodation higher category, restaurant, café, gym, swimming club with sauna, tennis courts and beach volleyball. The hotel is modern FREUD refurbished hotel in the heart of Beskid Mountains. Although it was reopened in 2015 after extensive renovations, ...
from
25,00 €
Price pro person/night
---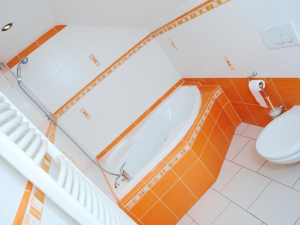 Capacity: 60Celtic chalet Ebeka is located in the picturesque countryside of Moravian-Silesian Beskydy on the border of Wallachia at an altitude of 800 meters for its charm and magic of nature is a popular place for summer and winter recreation. It offers accommodation for up to 66 persons. The outdoor area offers the possibility to use Sebek adjacent meadows, large sitting area with fireplace and barbecue. ...
from
12,00 €
Price pro person/night
---

Capacity: 32Comfortable and quiet accommodation surrounded by woods, a stylish restaurant with a terrace, gazebo and fireplace, includes 2 tennis courts open all year round. The hotel is located in a tranquil setting surrounded by woods at the foot of Radhost. It offers high-standard accommodation in 13 double rooms with the possibility of third bed. Total capacity is 32 beds. Restaurant in Wallachian style ...
from
26,50 €
Price pro person/night
---

Capacity: 100The Raztoka Hotel is situated in a beautiful valley of the Beskydy mountain range, below Radhošť Mount, the mythical home of the pagan god Radegast. Tourist centres Pustevny and Radhošť can be easily reached by a chair-lift, whose terminal is just yards from the hotel, and are popular and frequent destinations of tourist trips. The location of the Ráztoka Hotel guarantees all ...
from
24,50 €
Price pro person/night
---

Capacity: 53Hotel HORAL Rožnov pod Radhoštěm offers you comfortable accommodation and gastronomic services in a pictorial Wallachian town Rožnov pod Radhoštěm. In our newly equipped rooms we guarantee you comfort and luxury on your vacation or business journey. In our hotel you can find a restaurant with a garden terrace, a wine bar, and a saloon. We provide a complex service for weddings receptions, ...
from
27,00 €
Price pro person/night
---

Capacity: 46Nestled in the heart of a protected forest area in the mountain range of Moravskoslezské Beskydy our modern hotel is perfectly located for both the relaxation seeker and sport enthusiast alike. The nearby village of Prostřední Bečva contains many facilities including 2 golf courses. Rožnov pod Radhoštěm is a 9 hole course and to get to the other course in Čeladná na ...
from
31,50 €
Price pro person/night
---

Capacity: 182Hotel Relax*** is located on the outskirts of the picturesque town of Roznov pod Radhostem in the eastern Moravia, Czech Republic. It lies about 2 kilometres from the town centre. The town of Roznov pod Radhostem is well-known above all for its Wallachian Open-Air Museum. Surrounding Beskydy Mountains offer attractive summer walks and mountain-bike trips, downhill and crosscountry skiing in winter. ...
from
27,50 €
Price pro person/night
---

Capacity: 67Hotel is situated in a very popular area with tourists - in the Moravian - Silesi- an Beskydy Mountains – at the foot of the mountains Nořičí hora, Radhošť and Velký Javorník, just a few steps from the oldest chair-lift in the Czech Republic which goes to Pustevny. This region provides best conditions for skiing and doing winter sports in Northern Moravia. In summer ...
from
47,00 €
Price pro person/night
---