Do you want to obtain a non-binding offer first?
Are you not sure what is in price included?
You are a bigger group and would like to get a discount?
Are you interested in a gift voucher?
In this case, please contact us via the inquiry form where you refine your request
Request
From us recommended properties nearby:
---

Capacity: 67Hotel is situated in a very popular area with tourists - in the Moravian - Silesi- an Beskydy Mountains – at the foot of the mountains Nořičí hora, Radhošť and Velký Javorník, just a few steps from the oldest chair-lift in the Czech Republic which goes to Pustevny. This region provides best conditions for skiing and doing winter sports in Northern Moravia. In summer ...
from
47,00 €
Price pro person/night
---

Capacity: 98The hotel is located in a charming and nature is not around, but very sensitively extends to all parts of the hotel. Relaxation zones are very sensitively thought out. Chill-out penthouse offers massages and wellness hotel and spa provide a pleasing, linked with nature, space for rest and relaxation. Glassed-in restaurant with summer terrace offers views of the valley, on the opposite side is dominated ...
from
52,00 €
Price pro person/night
---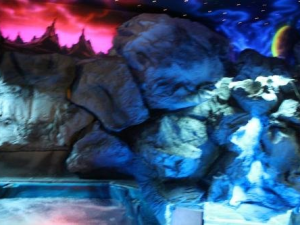 Capacity: 136Recreation Center Sepetná is situated in village Ostravice at the foot of Bald Mountain, in Valley Stream Sepetný. This village is one of the most popular destinations in the Beskydy. Hotel Sepetná is part of a recreational center. The hotel Sepetná offers comfortable accommodation in 43 double rooms and stylish apartments. Rooms are located in a quiet part of the complex ...
from
19,00 €
Price pro person/night
---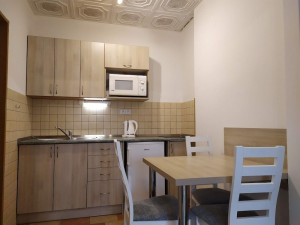 Capacity: 70FREUD Hotel is located in the heart of the village Ostravice. In the years 2013-2015 has undergone a total refurbishment and offers comfortable accommodation higher category, restaurant, café, gym, swimming club with sauna, tennis courts and beach volleyball. The hotel is modern FREUD refurbished hotel in the heart of Beskid Mountains. Although it was reopened in 2015 after extensive renovations, ...
from
25,00 €
Price pro person/night
---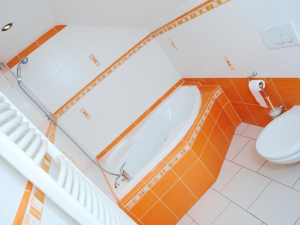 Capacity: 60Celtic chalet Ebeka is located in the picturesque countryside of Moravian-Silesian Beskydy on the border of Wallachia at an altitude of 800 meters for its charm and magic of nature is a popular place for summer and winter recreation. It offers accommodation for up to 66 persons. The outdoor area offers the possibility to use Sebek adjacent meadows, large sitting area with fireplace and barbecue. ...
from
12,00 €
Price pro person/night
---