Ondrasuv Dvur ****, Mezivodí 98, 73915 Bílá
---
---
Approximate distances:
Train/Bus :
300 m
Ondrášův Court Hotel is situated in the picturesque countryside in Beskydy. Hotel is newly renovated complex and offers accommodation in pleasantly furnished rooms and suites, or in modern cottages.
Ondrášův Court Hotel is located in one of the most beautiful parts of the Beskydy Mountains in the charming valley village Bílá - Mezivodí and offers accommodation in comfortable double or triple rooms and apartments, but also in modern cottages. Its location ensures ideal conditions for sports, relaxation and regeneration in any season. Sauna and relaxation area are a modern and intelligent connection of physical relaxation and mental relaxation.
It is particularly suitable not only for people with health problems but also for those who want to relax from everyday worries and problems, to forget the hustle and bustle of the modern world ... simply relax in our wellness center. Available for these procedures:
• Finnish sauna
• Infra sauna
• Steam bath with eucalyptus essence dispenser
• Steam bath salt dispenser essence
• Experience with the use of cooling showers
• Rest room - Thepidarium
Accommodation - rooms
HOTEL Hotel Ondrášův Court has fourteen comfortably equipped guest rooms - including 10 double - in 3 rooms with extra beds and one double room has a small kitchen, 1 suite with whirlpool tube, 1 Lux suite with whirlpool tube and spacious terrace, 1 four-bed rooms and 1 triple room. All rooms are equipped with LCD TV , telephone, work desk, safe, WiFi Internet access and a minibar. The room has its own bathroom with shower, hairdryer. For the youngest guests, there is a cot. Two storey cottage accommodation in newly renovated cabins with private bathroom, TV and electric heating heaters throughout the year. Two cottages for up to 8 persons (ground floor two beds with one bed, on the floor with four beds and one extra bed). Three cottages for up to 10 persons (ground floor two beds with one bed, the floor, two rooms with two single beds and fixed beds, the other three fixed beds and an extra bed. Extra bedroom bungalow with kitchen for up to 6 people (optional : the first room - two beds, 2nd bedroom - two beds, kitchen, living room with double sofa bed, 2 x WC, large bathroom with bath, terrace with sitting) .
Gastronomy
Non-smoking restaurant offers fine Beskydy cuisine - full of goodies from the grill dishes, vegetarian dishes, salads and a gluten-free diet.
The restaurant is open from 10 to 22 hours (for residents from 8 am)
The restaurant offers 95 seats at the bar with a fireplace and 50 seats in the lounge and in the saloon is 40 seats. For families with children are prepared children's chairs. In summer, open, partially covered terrace with 80 seats.
Neighbourhood
Beskids are located on the northeastern border of the Czech Republic, in the Protected Landscape Area Beskydy. The highest peak is Lysa hora (1323 m asl), which is rightly called the queen Moravskoslezkých Beskydy. The picturesque hillsides, pastures, woods, streams, dams, distinctive cottages, the maintenance of old customs and traditions, all this characterizes the region and across the Wallachian Kingdom. Possibility of cyclists, pedestrian paths, trails, downhill skiing.
Accessibility
Bus stop from Hotel approx 300m.
Selected services and equipment:
direct booking
Swimming pool - outdoor
Conference/public room
Lecture hall
Tennis court
Sauna
Fitness
Night club
Info service
Restaurant
Laundry
Safe deposit
Bar
Room service
Pets
Ski lift
Children playground
Table tennis
Parking
Gym
Garden
Internet
Bicycle rental
Mushroom picking
Wine bar
Non-smoking area
Coffee-bar
Catering services
Organization of cultural and sports events
Hotel transportation
Bicycle storage room
Aerobics
Sports equipment rental
Golf
Ski rental
Wellness/spa
Steam sauna
Whirlpool
Massages
Garden
Wine cellar
Ski storage room
TV
Autobusová zastávka
Vlaková zastávka
Booking:
From us recommended properties nearby:
---

Capacity: 67Hotel is situated in a very popular area with tourists - in the Moravian - Silesi- an Beskydy Mountains – at the foot of the mountains Nořičí hora, Radhošť and Velký Javorník, just a few steps from the oldest chair-lift in the Czech Republic which goes to Pustevny. This region provides best conditions for skiing and doing winter sports in Northern Moravia. In summer ...
from
47,00 €
Price pro person/night
---

Capacity: 98The hotel is located in a charming and nature is not around, but very sensitively extends to all parts of the hotel. Relaxation zones are very sensitively thought out. Chill-out penthouse offers massages and wellness hotel and spa provide a pleasing, linked with nature, space for rest and relaxation. Glassed-in restaurant with summer terrace offers views of the valley, on the opposite side is dominated ...
from
52,00 €
Price pro person/night
---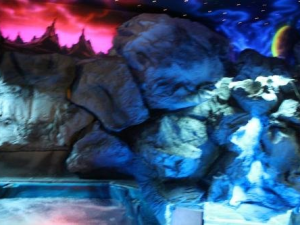 Capacity: 136Recreation Center Sepetná is situated in village Ostravice at the foot of Bald Mountain, in Valley Stream Sepetný. This village is one of the most popular destinations in the Beskydy. Hotel Sepetná is part of a recreational center. The hotel Sepetná offers comfortable accommodation in 43 double rooms and stylish apartments. Rooms are located in a quiet part of the complex ...
from
19,00 €
Price pro person/night
---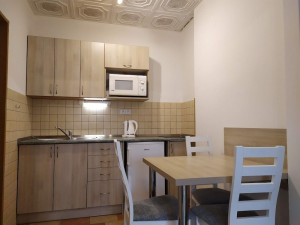 Capacity: 70FREUD Hotel is located in the heart of the village Ostravice. In the years 2013-2015 has undergone a total refurbishment and offers comfortable accommodation higher category, restaurant, café, gym, swimming club with sauna, tennis courts and beach volleyball. The hotel is modern FREUD refurbished hotel in the heart of Beskid Mountains. Although it was reopened in 2015 after extensive renovations, ...
from
25,00 €
Price pro person/night
---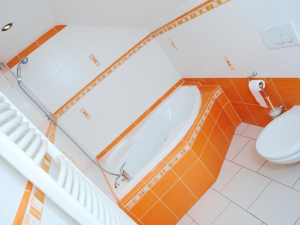 Capacity: 60Celtic chalet Ebeka is located in the picturesque countryside of Moravian-Silesian Beskydy on the border of Wallachia at an altitude of 800 meters for its charm and magic of nature is a popular place for summer and winter recreation. It offers accommodation for up to 66 persons. The outdoor area offers the possibility to use Sebek adjacent meadows, large sitting area with fireplace and barbecue. ...
from
12,00 €
Price pro person/night
---