Capacity: 38The family-run Hotel Kréta is situated in a calm part of Kutná Hora, a 7-minute walk from the main square, and offers you nice views of a park and of the sights of the city. Part of the Kreta hotel is also a cosy restaurant with both traditional Czech and international cuisine. It is divided into several small lounges including one for smokers, and can also accommodate all kinds of ...
from
18,00 €
Price pro person/night
---

Capacity: 150Pratol Hotel is located on the southeastern outskirts of Prague near the town Ricany near the D1 motorway between Prague and Brno. Its equipment complies Hotel Pratol wide range of visitors. Those who wish to spend a family vacation, besides the already mentioned appreciate the convenient location suitably equipped en suite rooms, a nice restaurant and also a swimming pool and sauna, which can enhance ...
from
25,00 €
Price pro person/night
---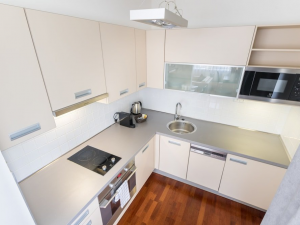 Capacity: 90Hotel Theresia is a modern hotel in direction Prague - Kolín. Hotel is situated in a historical town Kolín, approx. 60km far from Prague, what means a really easy availability and also an offer of a quiet athmosphere. Its location and services are available for turism or also for a commercial clientele. For presentations, conferences and for trainings are available 2 lounges and an ...
from
26,50 €
Price pro person/night
---

Capacity: 100The U Kata Hotel is located at the edge of the historic centre, where the medieval town walls used to stretch along. Only a part of the walls called \"The executioner´s gate\" has been preserved. It used to be the only entrance that the executioner could use to get in and out of the town. There comes the name \"U Kata\" (At the Executioner´s) of our hotel. Our guests will certainly appreciate ...
from
21,50 €
Price pro person/night
---

Capacity: 65Hotel Boucek is located in the village Mochov, the big advantage is the position of the capital city Prague and accessible via public transport. The village Mochov located on Route 611, approximately 12 km from the city limits. Easily accessible from the highway exits the highway D 11 - Bristvi - exit 18 or Jirny - exit 8 Accommodation - Rooms Hotel dispose of 65 beds in 32 rooms in the main building ...
from
19,00 €
Price pro person/night
---

Capacity: 19Hotel Cesky Dvur is located right in the center of Beroun Good location in the center offers many cultural and sports activities. Accomodation – rooms Hotel Cesky Dvur offers accommodation in rooms, that are equipped with: WC, shower, TV / SAT. Gastronomy The Hotel Cesky Dvur has a pleasant restaurant, in addition to catering also offers evening sitting, holding festive parties, corporate ...
from
11,50 €
Price pro person/night
---

Capacity: 97Looking for a pleasant and undisturbed accommodation in Kutna Hora, you can not miss our family EuroAgentur Hotel U Kata***, which is located right next to the surviving medieval walls with the famous Hangman\'s gate. Hangmen used to enter the city to do their grisly work through this gate whenever necessary. The hotel offers accommodation in 45 standard rooms with a total capacity of 97 guests. Quiet ...
from
20,00 €
Price pro person/night
---

Capacity: 44The original guesthouse Svět is located in an unusual two-story wooden building stony-with three mighty towers in rustic Úžice, which enhance the distinctive character of the building castle-like architecture. The front of the house is surrounded by ponds full of fish and waterfowl. With a rich background and attractive services is Úžice pension Svět as an ideal place for recreation ...
from
21,00 €
Price pro person/night
---

Capacity: 33Charming hotel with family atmosphere situated in a quiet village milieu approximately 35 kilometers far from Prague. It is placed in attractive area, only 500 m far from the summer residency of president of the Czech republic. Hotel Classic is an ideal place for company meetings, presentations, trainings, banquets and other social events and gatherings. All conference rooms are equipped with technical ...
from
25,00 €
Price pro person/night
---

Capacity: 138The romantic chateau-style hotel with a view of a valley was built in 1996, only 28 km from the centre of Prague and 39 km from the Prague-Ruzyně airport. The hotel is situated only 2 km from the D1 motorway in the direction of Brno, Exit 21 (Benešov, České Budějovice). The train journey from the Main Railway Station in Prague to Senohraby takes 40 minutes. The total hotel capacity is 58 ...
from
47,50 €
Price pro person/night
---

Capacity: 132The Equitana Hotel Resort is situated in a quiet place near the town Breznice. The Equitana Hotel Resort offers comfortable and friendly-feeling hotel rooms. You are free to choose from different types of rooms and suites of three- and four-star categories. Electronic chip cards used to open the hotel rooms ensure maximum personal safety and protection of the hotel guest property. All rooms have separate ...
from
32,50 €
Price pro person/night
---