Do you want to obtain a non-binding offer first?
Are you not sure what is in price included?
You are a bigger group and would like to get a discount?
Are you interested in a gift voucher?
In this case, please contact us via the inquiry form where you refine your request
Request
From us recommended properties nearby:
---

Capacity: 128Newly opened 4star hotel close to the historic centre of Pardubice. We offer first class accommodation and service in 62 double rooms and 1 suite. All 62 nonsmoking rooms and 1 apartment are luxuriously furnished with the accent on your comfort. We also have a room adapted for those with physical disabilities. In-room amenities at the hotel euro include en-suite bathrooms with bathtubs, satelite tv, ...
from
40,00 €
Price pro person/night
---

Capacity: 97Looking for a pleasant and undisturbed accommodation in Kutna Hora, you can not miss our family EuroAgentur Hotel U Kata***, which is located right next to the surviving medieval walls with the famous Hangman\'s gate. Hangmen used to enter the city to do their grisly work through this gate whenever necessary. The hotel offers accommodation in 45 standard rooms with a total capacity of 97 guests. Quiet ...
from
20,00 €
Price pro person/night
---

Capacity: 40In our house you will find accommodation in a total of 10 rooms type "studio" that includes a spacious hallway, a bathroom with shower. On each bed a chair is one round coffee table. Plenty of storage space, a working area with a TV and an internet connection and, not least, a kitchenette with fridge and ceramic hob. we recommend tennis enthusiasts a visit tennis courts (about 50 meters). Near Chrudim ...
from
16,00 €
Price pro person/night
---

Capacity: 100The U Kata Hotel is located at the edge of the historic centre, where the medieval town walls used to stretch along. Only a part of the walls called \"The executioner´s gate\" has been preserved. It used to be the only entrance that the executioner could use to get in and out of the town. There comes the name \"U Kata\" (At the Executioner´s) of our hotel. Our guests will certainly appreciate ...
from
21,50 €
Price pro person/night
---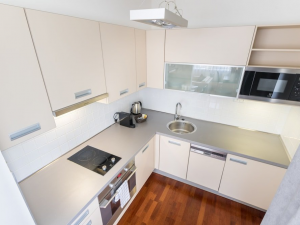 Capacity: 90Hotel Theresia is a modern hotel in direction Prague - Kolín. Hotel is situated in a historical town Kolín, approx. 60km far from Prague, what means a really easy availability and also an offer of a quiet athmosphere. Its location and services are available for turism or also for a commercial clientele. For presentations, conferences and for trainings are available 2 lounges and an ...
from
26,50 €
Price pro person/night
---