Do you want to obtain a non-binding offer first?
Are you not sure what is in price included?
You are a bigger group and would like to get a discount?
Are you interested in a gift voucher?
In this case, please contact us via the inquiry form where you refine your request
Request
From us recommended properties nearby:
---

Capacity: 50Best Western Panorama Hotel Plzen is situated in an attractive location nearby the city centre, not far away from ideal access roads, in a quiet resident neighbourhood, just beside a small lake and Kosutka park. Best Western Panorama Hotel in Pilsen offers first-rate accommodation in singlerooms, doublerooms and suites. Total capacity of the hotel is 50 people. All our rooms offer bathroom with a ...
from
34,00 €
Price pro person/night
---

Capacity: 24The Hotel Rango is hotel with 12 rooms in a cosy building that is a part of the historical centre of Plzen - Pilsen. The excellent transport accessibility and proximity to the central square are ideal for use by tourists and guests who come to Pilsen on business. All rooms are equipped with own bathroom with a shower and WC, SAT TV, telephone with direct dialing, connection to the Internet and a ...
from
27,00 €
Price pro person/night
---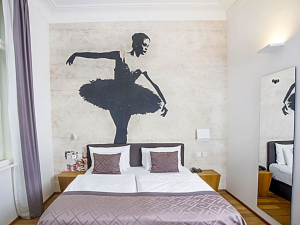 Capacity: 33The Roudná Hotel is located on the ancient "Saxon" road running from Plzeň via Žatec and the Krušné mountains to Saxony. The house, where our hotel is, was built in the style called "elektric" at the end of the 19th century by the Pašek family and is a part of a peculiar pilsner quarter of crafsmen, gardeners and merchants. Internet free of charge, fenced parking, nonstop ...
from
25,00 €
Price pro person/night
---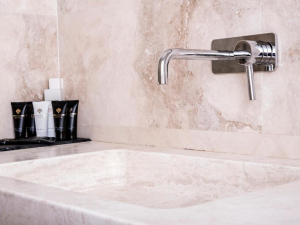 Capacity: 40Hotel is located in the heart of Pilsen, approx. 5 minutes walk from the historic square. The bus station is located 10 minutes walking around the train. 25 minutes. Bus stop in the immediate vicinity of the hotel. Good transport accessibility of arrival directions. We offer a certified 3-star rooms, each with its special atmosphere and unique design. Double rooms have the option to choose from DOUBLE ...
from
21,50 €
Price pro person/night
---