Hotel Beltine ****, Ostravice 0386, 73914 Ostravice
---
---
Approximate distances:
Centre:
1200 m
Train/Bus :
1500 m
The hotel is located in a charming and nature is not around, but very sensitively extends to all parts of the hotel. Relaxation zones are very sensitively thought out. Chill-out penthouse offers massages and wellness hotel and spa provide a pleasing, linked with nature, space for rest and relaxation. Glassed-in restaurant with summer terrace offers views of the valley, on the opposite side is dominated by the highest mountain of the Beskidy Mountains, Lysa hora. Evening on the contrary, enjoy a night at the Lounge Bar, which alone is smoking. The entire resort has 36 comfortably furnished guest rooms and 10 garden apartments. In summer, all guests staying open to the heated outdoor pool. An integral part of hotel resort consists of a restaurant Koliba, which stands out for its cuisine highlander edited on fire.


Accommodation - Rooms
The entire resort has 36 comfortably furnished guest rooms and 10 garden apartments.


Meals
To all of you who are lovers of good food and romance in one person, we highly recommend you visit our panoramic restaurant.
We place great emphasis on freshness and quality of ingredients used. The menu is composed so as to satisfy the demands of all.
On his coming to lovers of meat or fish dishes and vegetarian meals. The restaurant has an outdoor terrace, which is ideal to sit and relax with a unique view to Lysa hora.
Your kids can use for a long moment our hotel playroom. For hotel guests, we offer a breakfast rich buffet. Lunch and dinner you can choose za'la carte or dinner menus offer vícechodové to prepare for each new evening.


Surroundings - Tourism
Holiday in Beskydy is not only an ideal place for lovers of mountain tourism, but also for passionate golfers. If you decide for trips to the area, we have to rent mountain bikes and Nordic walking poles and if you belong to golfers, we recommend two renowned golf courses in Ostravice and Celadna, where you can arrange a transfer.
Also, we are able to ride in buggies or scooters. Adherents of hiking we recommend climb to Lysa Mountain, Spruce or Ondřejník.
For a day trip, you can choose Hukvaldy castle town Stramberk, lock Frydek, open-air museum in Rožnov, museum Tatra.
In winter you can visit ski resorts White, Tanned, Pustevny, Visalaje ...


Additional information
Since time immemorial, people yearn for a place that brings the body and mind into balance and get rid of all the accumulated worries. A place that is rejuvenated and full of positive energy. All our guests who want to enjoy a true oasis of peace and to relax the senses, we recommend visiting our spa and wellness center, boasting Beltine Forest Hotel in Beskydy. The real experience is not only fascinating architecture itself wellness center impressively using play of color and light, but also spectacular views of Lysa Hora that you enjoy while resting on deck chairs. Choose from a variety of massages and baths, and therapy ... Heated indoor swimming
pool sized 9 x 5 ms bubble bench and massage jets. Steam sauna 45 ° C
will allow you to choose between a classic Finnish sauna, tropical spa and a moist herbal bath. This procedure is an excellent alternative especially for those who are intolerant of high temperatures in a Finnish sauna. Steam is here supplemented with menthol flavor. Finnish sauna to 95 ° C.
This is one of the oldest and most popular forms of regeneration. Sauna positive effect on a wide range of bodily functions and organs, but also on our psyche. Stay in the Finnish sauna is suitable for healthy people who want to preserve and enhance fitness. It warms the body, relaxes the muscles, promotes blood circulation in the skin, cleans pores and removes stress. Tepidarium
A pleasant temperature of 35 ° C and the heated seats are used for mild and gentle warming of the entire body. The sauna is also suitable for people with cardiovascular difficulties, because it helps to activate the immune system without extreme loads bloodstream. Sit back and observe while on Lysa hora and nearby Kneipp bath ...
This is a hydrotherapy using alternating heat and cold water, which supports tissue metabolism and blood flow. Kneipp spa hotel in Beskydy Beltine uniquely conceived: as experiential massage route organic form. Hydromassage bathtub with chromotherapy
has a very positive effect on the body. It soothes the body and refreshes the spirit, relieves pain, increases the body's resistance and accelerates regeneration. Along with massage falls into self-paid treatments (price CZK 280/20 minutes). And that's not all ... The wellness center at Beltine forest in the Beskid Mountains awaits multipoint massage shower, aroma-tropical rain, mist cooling, daring ice bucket and massage. Outdoor pool
all who yearn for hot days, a little refreshment, we recommend visiting our heated outdoor swimming pool of 8 x 25 m. Relax on the comfortable deck chairs, surrounded by tranquil wooded environment, which itself is guarded by Lysa hora in Beskydy. There will be a waiter, which leaves no wishes unfulfilled. Entry to the spa and wellness center guests staying in hotel rooms free of charge. Indoor pool, guests can visit the morning, other procedures from 15 to 20 hours. After this time, you can rent spaces wellness center at the cost / 3000, - CZK.
Selected services and equipment:
direct booking
Swimming pool - indoor
Swimming pool - outdoor
Sauna
Info service
Lift
Restaurant
Safe deposit
Bar
Room service
Pets
Wheelchair access
Table tennis
Parking
Garden
Internet
Bicycle rental
Mushroom picking
Non-smoking area
Reception open 24 hours
Organization of cultural and sports events
Hotel transportation
Taxi
Bicycle storage room
Secretarial services
Sports equipment rental
Golf
Wellness/spa
Steam sauna
Whirlpool
Massages
Garden
TV
Satellite TV
Autobusová zastávka
Vlaková zastávka
Booking:
From us recommended properties nearby:
---

Capacity: 67Hotel is situated in a very popular area with tourists - in the Moravian - Silesi- an Beskydy Mountains – at the foot of the mountains Nořičí hora, Radhošť and Velký Javorník, just a few steps from the oldest chair-lift in the Czech Republic which goes to Pustevny. This region provides best conditions for skiing and doing winter sports in Northern Moravia. In summer ...
from
47,00 €
Price pro person/night
---

Capacity: 100The Raztoka Hotel is situated in a beautiful valley of the Beskydy mountain range, below Radhošť Mount, the mythical home of the pagan god Radegast. Tourist centres Pustevny and Radhošť can be easily reached by a chair-lift, whose terminal is just yards from the hotel, and are popular and frequent destinations of tourist trips. The location of the Ráztoka Hotel guarantees all ...
from
24,50 €
Price pro person/night
---

Capacity: 36Ondrášův Court Hotel is situated in the picturesque countryside in Beskydy. Hotel is newly renovated complex and offers accommodation in pleasantly furnished rooms and suites, or in modern cottages. Ondrášův Court Hotel is located in one of the most beautiful parts of the Beskydy Mountains in the charming valley village Bílá - Mezivodí and offers ...
from
31,00 €
Price pro person/night
---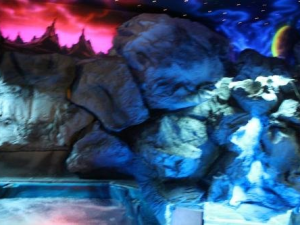 Capacity: 136Recreation Center Sepetná is situated in village Ostravice at the foot of Bald Mountain, in Valley Stream Sepetný. This village is one of the most popular destinations in the Beskydy. Hotel Sepetná is part of a recreational center. The hotel Sepetná offers comfortable accommodation in 43 double rooms and stylish apartments. Rooms are located in a quiet part of the complex ...
from
19,00 €
Price pro person/night
---